9 Best WordPress Ecommerce Plugins For Your Website
— March 5, 2020
•

7

Minutes Read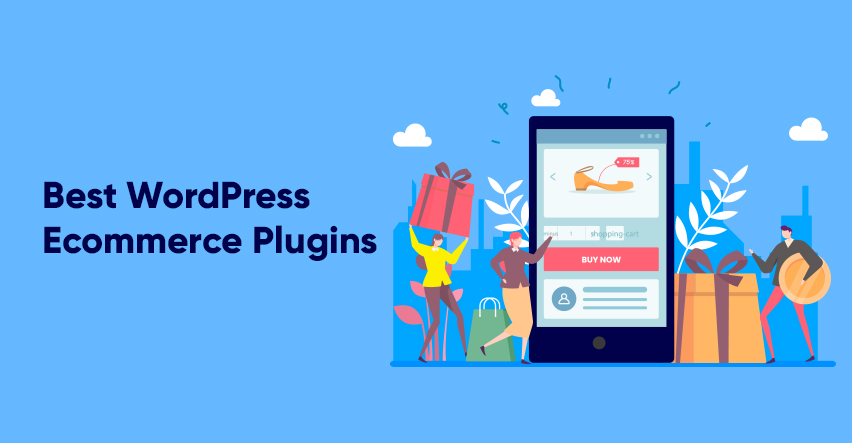 WordPress has always been the top choice for online store owners to launch their online presence given that it's simple, quick, and easy to manage. 
Assuming that you've already given WordPress the go-ahead and are launching your store on the world's most popular CMS, you need the right tools to help you on your journey. 
8 Best WordPress Ecommerce Plugins
We have done the needful for you, though. After testing tons of WordPress Ecommerce tools used by different inspirational ecommerce websites , here's our list of the 8 best Ecommerce WordPress plugins that are a must-have for your ecommerce store. 
Let's take a look.

WooCommerce is a no-brainer, but many people still don't know that WooCommerce plugin is what turns a WordPress site into a full-fledged online store.
The plugin makes it incredibly easy to launch and manage an online store, which is why WordPress is a go-to choice for most people launching their online store. 
Furthermore, Woocommerce is free. It's available for download at the WordPress repository, and while that doesn't mean that setting up your online store on WordPress is totally free, it does bring down the cost considerably. 
WooCommerce has extensions of its own that can make your online store more efficient, and plenty of them are free as well. For example, you can embed Amazon Pay on your online store by installing this free extension. 
With plenty of WooCommerce themes available to design a store to your liking and plenty of other useful features, WooCommerce is a powerhouse that doesn't break the bank and it's a must-have ecommerce tool for your WordPress store.

According to Google, your site's bounce rate will be significantly higher if your site loads in more than three seconds. A slow-loading website further results in poor rankings in search engines and consequently the entire business suffers.
This is where Hummingbird Plugin comes in. 
This handy ecommerce WordPress tool first scans and analyzes your entire website and gives you a report of each of the site elements. see the status of the overall loading speed of your website and Hummingbird will suggest ways to improve any elements that your site may be lacking in.
Hummingbird will do your site caching, optimization and images compression for your website. The tool is just like a little assistant that informs you whenever there is a speed issue on your website that needs to be fixed. Try this ecommerce solution for WordPress for free for 14 days, or buy the paid version if it suits your website's needs.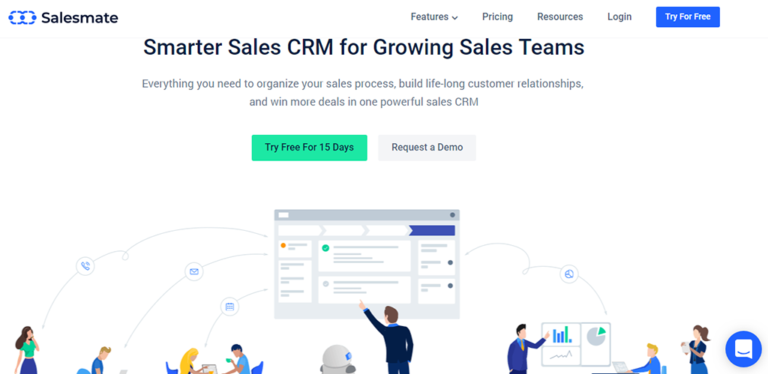 When we're talking about ecommerce, we can't ignore something as important as the sales funnel. So, does WordPress have anything to improve the sales funnel? You bet. 
Salesmate is one of the smartest sales CRM Plugin for small businesses and you can integrate the tool right into your WordPress. Not only does Salesmate streamline the sales pipeline management but it gives you a customized RM for your website and works well with other widgets and plugins on your site.
Integration is smooth, takes a few minutes to sign up, and you can take leads straight to the Salesmate interface and the tool sorts them out according to priority. 
The simplicity of this plugin makes it easy for users to work on two platforms at the same time.
In short, once you let Salesmate take the wheel and respond to leads on your behalf using personalization and segmentation, your ecommerce game will be much stronger! 
4. Defender

(WordPress Security, Malware Detection, and Firewall)

Since WordPress is immensely popular, it makes it a prominent target for cyber miscreants.
On that note, you should know that Web security is not a far-fetched myth; you need to stay active and work on your website's security to keep your website safe. And Defender is the best WordPress tool to protect your website against potential attacks. 
It checks your website for any security issues and creates patches to resolve problematic matters. It can even help you fix the site in case of a hacking incident. In short, your website's overall security is improved thanks to this plugin.
You can sit back and relax because you can even schedule scans on Defender to run on your website. If there's a high-level threat, you'll be alerted immediately while other minor threats will be taken care of automatically. 
You can even try the security plugin on a 14-day free trial and sign up for the paid version if you feel the tool suits your business needs.
Jetpack is a tool packed with powerful features for your WordPress website. It offers improved security, increased site performance efficiency, and a variety of content tools and features to increase user engagement of your ecommerce store. 
Apart from the above-mentioned features, Jetpack also offers services to find and highlight spam comments, share posts by integrating social accounts and sort posts by email. 
An added advantage is that you can manage the tool via mobile. The mobile version is easy to install, lightweight, and highly responsive, so it's a great way to manage plenty of your WordPress store activities right from your mobile device!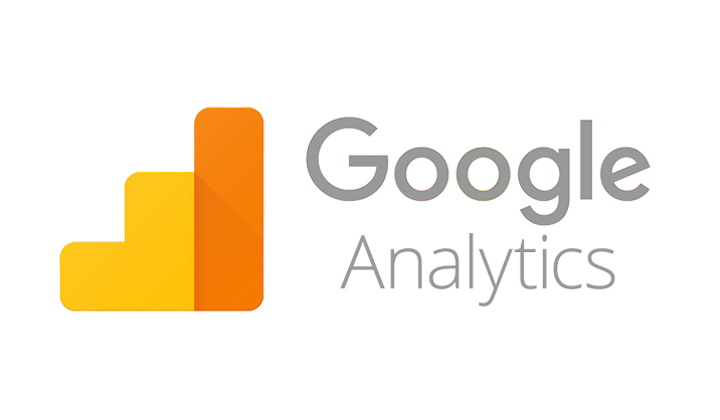 Google Analytics is one of the best analytics tools in the market right now and should be a part of your WordPress dashboard. You can easily integrate google analytics with your WordPress site and it even works well with all the widgets on your site. 
What Google Analytics basically does is that it keeps you up-to-date with all the important, meaningful stats on your site. 
You can view your online store's traffic, where people are coming from, the devices that people are using to visit your website, the bounce rate, peak hours people are visiting, session duration, and many other important analytics stats.
Keeping a track of every user activity provides you with valuable insights into the metrics that are not performing and those that bring the highest conversion. Hence, Google Analytics is a crucial tool, and because it's easy to install as well, there's no reason why you don't have the handy Analytics tools already on your site.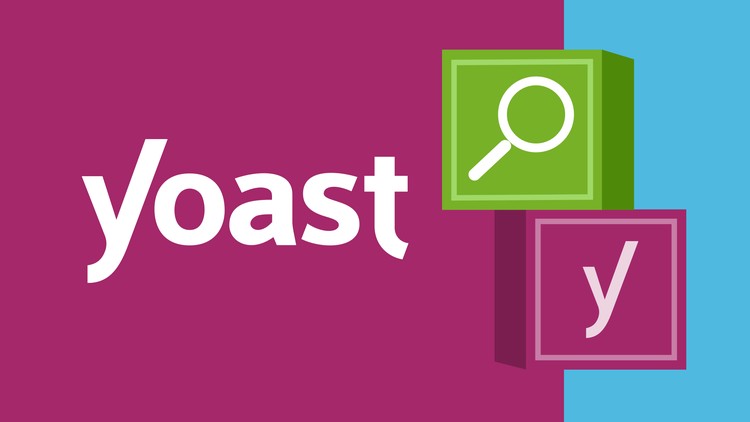 Search Engine Optimization or SEO is essential for any online store. Good SEO helps generate traffic that is later converted to leads and sales. For this purpose, Yoast SEO WordPress Plugin is arguably one of the best SEO plugins in the market and brings a number of SEO functionalities to your WordPress ecommerce site. 
Yoast SEO lets you easily set your meta title (MT) and meta description (MD) that help in ranking your online store higher in the search results. 
Apart from that, you can set alt text to your images so that your product images can rank in search engines as well. Alt text gives the search engine signals so that it can read the image and rank it on Google images. 
All in all, Yoast SEO is also a must have WordPress plugin for your online store if you care about SEO.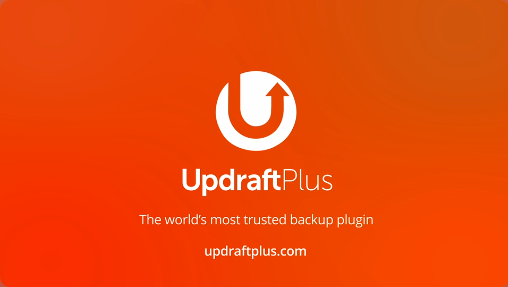 The last thing you, as an online store owner, want is to lose your data. Even worse is when you have to create your store from scratch. To prevent any of this from happening, you should create backups of your online store so that your data is safe and you can always recover it in case of a mishap. 
But a plugin can do this for you far more easily. UpDraftPlus is one of the best WordPress backup plugins that can create backups of your online store on Dropbox, Google Drive, Amazon S3 (or compatible), UpdraftVault, Rackspace Cloud, FTP, DreamObjects, Openstack Swift, and even your email. 
The plugin is available for free on WordPress repository but there is a paid version as well which lets you backup your data on even more services like Microsoft OneDrive, Microsoft Azure, Google Cloud Storage, Backblaze B2, SFTP, SCP, and WebDAV. 
9. CTX Feed Woocommerce Product Feed Generator

There's no eCommerce owner who doesn't want to maximize their revenue. And, the best way of selling more products is by promoting those products on multiple merchant channels like Google shopping, Facebook catalog, Rakuten, Bing ads, Instagram, etc.
In order to submit your products on those merchant channels, the eCommerce owners have to submit a product feed on those channels. And, CTX Feed is arguably one of the best product feed generator plugins for WooCommerce websites. 
You can generate an unlimited product feed with unlimited products by using the CTX Feed plugin. It automatically includes variable products which are also multilingual and multi-currency supported.
Once you have generated the feed, you don't need to update it again. CTX Feed will automatically update the feed after a certain time interval. So, the feed will be automatically updated whenever you update any products on your WooCommerce store. 
Conclusion
We understand that your online store is a source of income for you and we respect that. This is exactly why we make it a point not only to choose the plugins that are recommended time and again by industry experts, but to also test them before we recommend them to you. 
Choosing the right tool, though, mostly depends on your business's nature, so make sure that you give these tools a trial before you implement them fully on your online store, See real-debrid com/device. Do you have any questions regarding the ecommerce WordPress tools that I've selected for this list? Just email us at [email protected]!
Create Faster WordPress Websites!
Free eBook on WordPress Performance right in your inbox.
Create Faster WordPress Websites!
Free eBook on WordPress Performance right in your inbox.